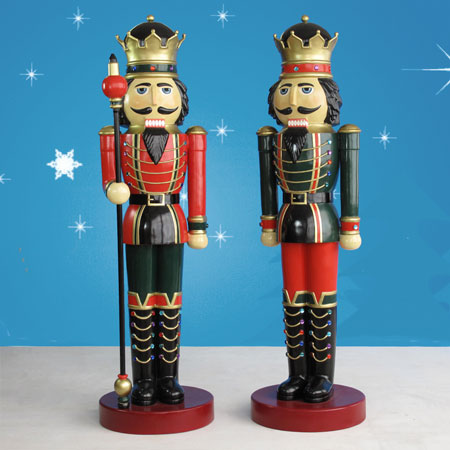 When we think of a nutcracker, we think of the ballet. It's hard to picture anything but little Clara proudly holding her odd, wooden, colorful "doll." The whole world is fascinated with the figure, but where did it all start? It definitely didn't start with Christmas Eve, it didn't start with a gift for a young girl, and it certainly didn't start with a French ballet corps in the late 19th century.
Back in the 1500s the Erzgebirge region of Germany was known for its mining. Silver, tin and cobalt were produced – until the mines ran dry. Faced with a crisis of income, the Germans turned to their next big resource: trees. Before long this small pocket of Europe was famous for its handmade wooden crafts. There was a flood of exports: whimsical items like ornaments and cuckoo clocks…and, of course, nutcrackers.
True to Their Name
The original nutcrackers were just that – objects made, literally, to crack nuts. They were simple plier-like tools fashioned in the shapes of birds and animals. But as craftsmanship skills grew, so did the complexity of the figures. Suddenly the Germans were creating detailed nutcrackers resembling kings, policemen and soldiers. These likenesses are what we see in the nutcracker figures today.
Over time, nutcrackers went from an after-thought to a must-have. A standard European dessert table is full of "sweetmeats" – hazelnuts, pecans, walnuts. It wasn't enough to have a single nutcracker on hand. If you were keeping up with the Joneses, you had to have an array of the figures – both functional and decorative.
The Big Boost
Alright, let's be fair here. German craftsmen can't take all the credit…and it's not just about the nuts. Nutcrackers would still be a specialty item if Tchaikovsky hadn't adapted an 1816 E.T.A. Hoffman Christmas story (The Nutcracker and the Mouse King) into a ballet. Shockingly, the ballet wasn't a big hit when it was first performed in 1892. It took a couple of world wars and a slew of American G.I.s carting nutcrackers home to the U.S. for the whole phenomenon to take off.
The ballet, the music and the iconic wooden figure became an American cottage industry by the mid 1900s.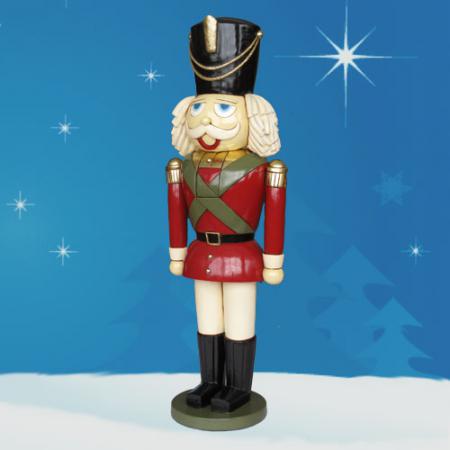 Don't Let The Face Fool You
If the nutcracker is so outrageously popular, why does it look so dour? Can't it crack a smile?
Not really. The nutcracker is a protector. Its teeth are bared to "crack the nut" and, according to folklore, to ward off evil spirits.
Legend has it that the figure – whether 6 inches or 6 feet, even 12 feet tall – is the equivalent of trusty watch dog.
This inanimate "watch dog" has had the same look and the same job for centuries… with no end in sight.
Don't mess with perfection.